---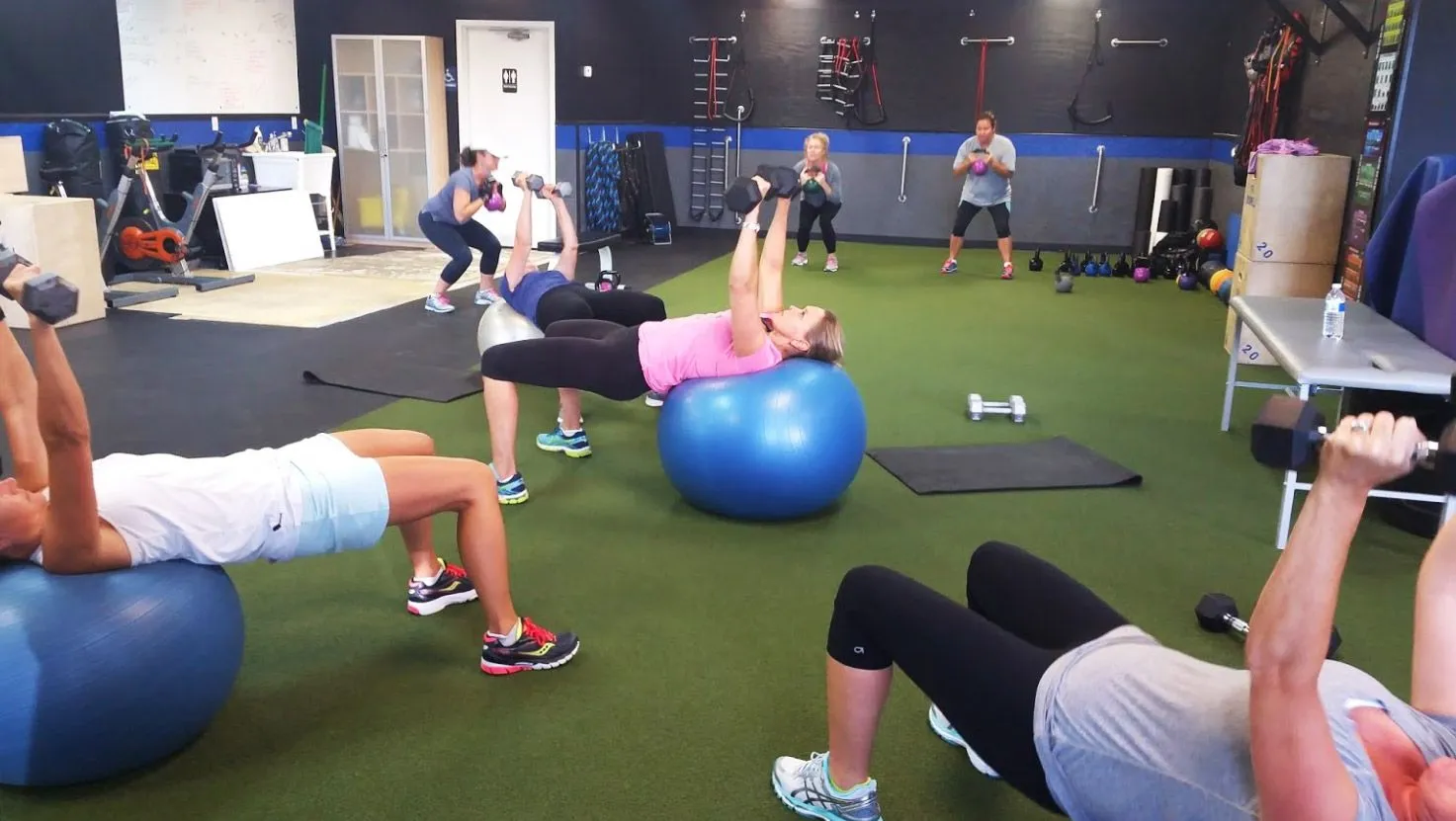 We at I.M.P.A.C.T. Training believe that we separate ourselves from other studios, not only by our training philosophy and style, but even moreso by how we treat our members. When you come to IMPACT, you are treated like family, not a number. We believe in training smart, then training hard! All programs begin with a Success Session that gives our team a broad picture of the individual's personal and exercise habits.
Then before anyone hits our training floor one of our FMS certified specialists (Functional Movement Screen) will perform the FMS screen which gives us a small blueprint of what we are working with and will better prepare us with program design of your training program as well as minimize your risk of injury. And paired with our scientific approach to training you will yield the best results possible. Our programs accommodate all fitness levels and take you from where you are to where you want to be.
We are not about gimmicks or quick fixes, our nutrition coaching programs will assist you in reaching the result you desire. You cannot out train a bad diet, so we prepare you with the tools necessary for success. When you train at IMPACT Training, you realize you have found that missing piece to your training program. We look forward to helping you and your family reach your personal goals and become a part of Our family!
EVERY DAY IS AN OPPORTUNITY
Changing Lives One Individual at a Time
We have been helping educate and elevate men and women for over 14 years. We try to cover every aspect of your wellness from mindset, meal planning, food preparation, proper movement, injury prevention as well as coping with day to day stressors. We understand that each individual is just that, an individual and that requires us to deal with everyone differently to help them reach success in their program.
At I.M.P.A.C.T. Training our ultimate passion is to have a positive effect on the lives of our members, athletes, and community. We strive to help develop positive mindsets, consistent healthy habits and education that take individuals to "their" next level. We aim to accomplish this through continued support to them and their families that guide them to become the best versions of themselves.

Andre Coman
Personal Trainer & Owner of Impact Fitness